The
$4 billion railroad
that the Chinese are building from Nairobi to the port city of Mombasa stirred up controversy from the start. It cuts through one of Kenya's cherished national parks, a move
opposed by most conservationists
, even after the government agreed to raise the track — thus allowing animals to pass under it. The governnment of Uhuru Kenyatta is
borrowing at least $3.6 billion from the Chinese
 saddling future generations with spectaular debt. Given the project's cost inflation, this has presented huge opportunities for politicians to spread money around.
President Kenyatta is up for re-election and the railway is front and center of his campaign to catapult Kenya into modernization.
The race in the Rift Valley
, where these pictures were taken, has become especially competitive.
Research by Ryan Briggs
from Virginia Tech suggests that receiving foreign aid is a pretty good strategy for African leaders, since it increases incumbency advantage — even if the donor had no such partisan intentions.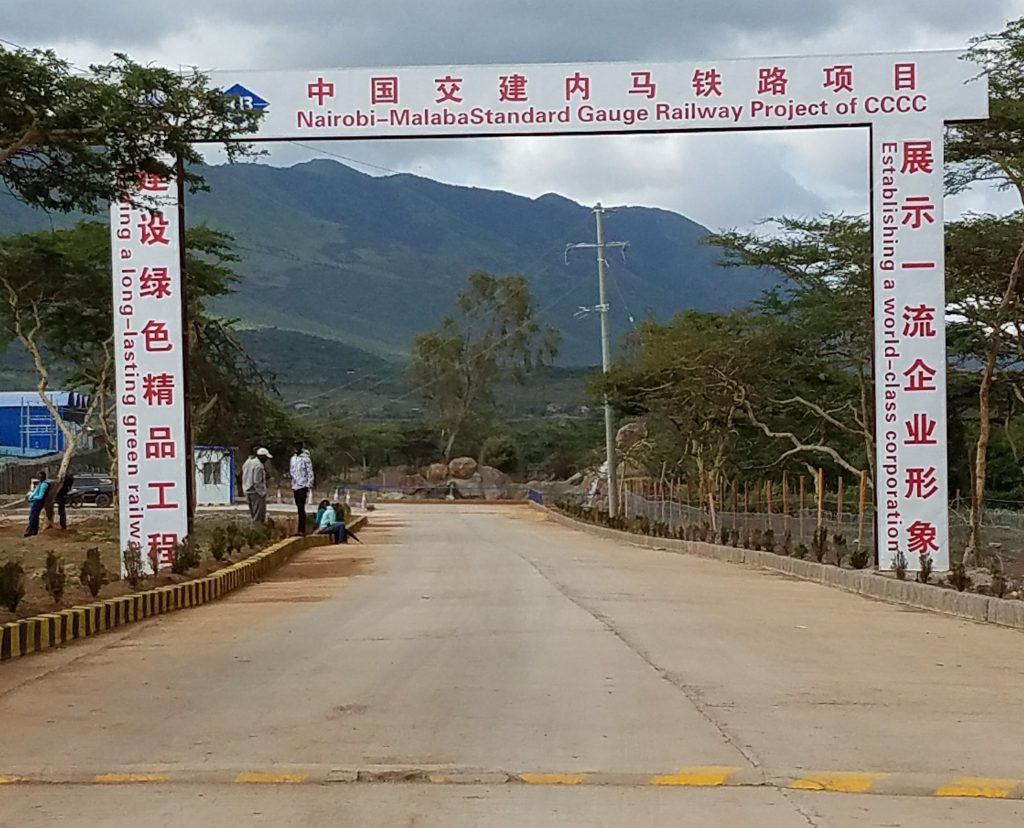 Brewing Local Complaints about Chinese Construction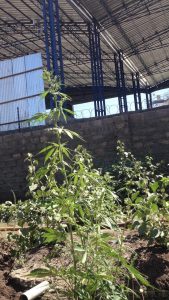 But in the Rift Valley, ordinary people increasingly see the government's vision for modernization as problematic. According to local activists I visited, the project has proceeded with little consultation from impacted communities. The CCCC often hires workers for a probationary period with the promise of a permanent position that never transpires because they are fired before the period ends. Workers take the jobs at $5 a day, and have had no success seeking a modest wage increase to $7. The Chinese have resisted calls for unionization, and they manage to use Chinese workers for certain tasks despite Kenyan requirements to employ locals.
Some of the complaints seem fairly minor, such as the dust generated by truck drivers speeding through crowded markets and marijuana being grown just outside the compound walls. These problems could probably be addressed through community relations and mediation.
Environmental Impacts
Other issues, including dumping waste and chemicals pictured here, appear more serious. The community around the Ilgaroj construction site are complaining about coughing, itchy skin, sneezing, headaches, eye itches, and chest congestion. I drank water from wells just a few miles from this place, and cattle graze in these areas. The courts are considering a case filed with the help of NGOs to sue for an environmental impact assessment. If you have any details or updates on this, please post a comment.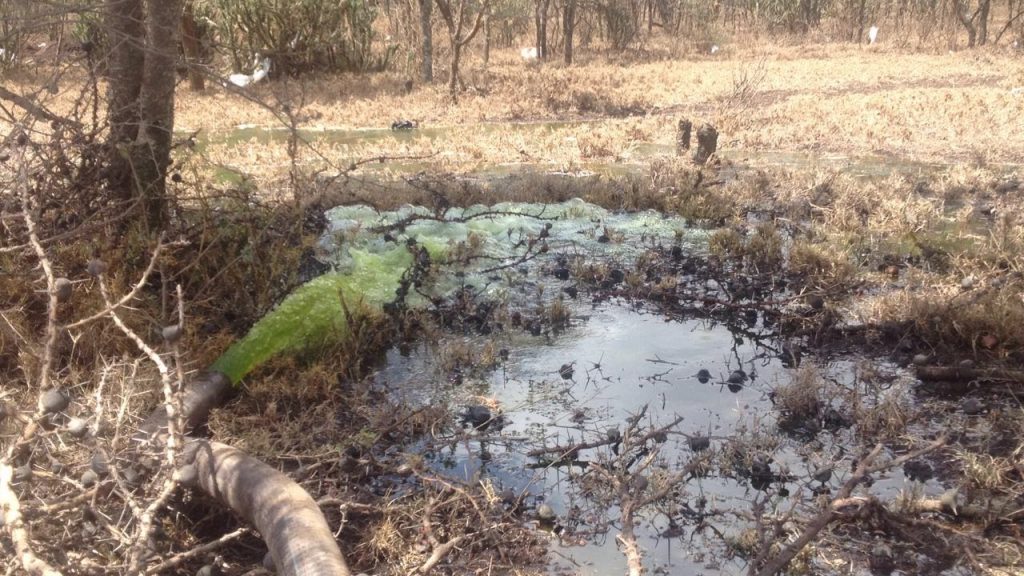 The pastoral people who populate the area also complain about the grazing grass changing color due to quarry dust. The brewing environmental catastrophe also affects trees that wild giraffes depend on for food. This could roll back local conservationist efforts that successfully helped the giraffe population recover from a few dozen animals ten years ago to several hundred today. Even with the raised railway line, says one local activist who participated in the successful public education campaign to save the area's wild giraffes, poaching could increase.
Demonstrations on these various issues are common, but residents wonder about their declining media coverage. Protesters pictured below blocked roads on June 14, with the following list of demands:
Fair pay
Improved environmental safety
Jobs for locals first, not foreigners
Increased employment opportunities for women
Community social responsibility
"health and safety for all"
Residents also worry that the railroad that will pass them by entirely, including the tunnel through the Ngong Hills, since there are relatively few stops. It is not clear if such stops would bring inclusive development by benefiting small towns. For example, the number of wind turbines in the region generating electricity increased from five to about 36, and residents say most of the power is carried into the city rather than to the communities. (The idea of rural resources being diverted or redirected should sound familiar to Niger Deltans.)
In the August elections, will the electoral coalition for environmental cleanup (and redress of any health hazards) be larger than the constituency for development by debt?