By Jean-Baptiste Guiatin (Burkina Faso)
Mr George Floyd's death has sparked a wave of protests across America. U.S. main towns such as Los Angeles, Boston, Philadelphia, New York City, San Antonio, Miami, Atlanta, Detroit, Salt Lake City, and of course Minneapolis, – the list is long – have been shaken by huge public demonstrations since George Floyd's forceful arrest and subsequent death. As is well known in the U.S contemporary political history of race relations, George Floyd's death is just the latest chapter of a huge volume of inequalities from which minorities have been suffering in America. America, a land of freedom and dream of self-achievement, is also a land of inequality. And George Floyd's death simply reminds us that the history film of inequality is still here to be watched.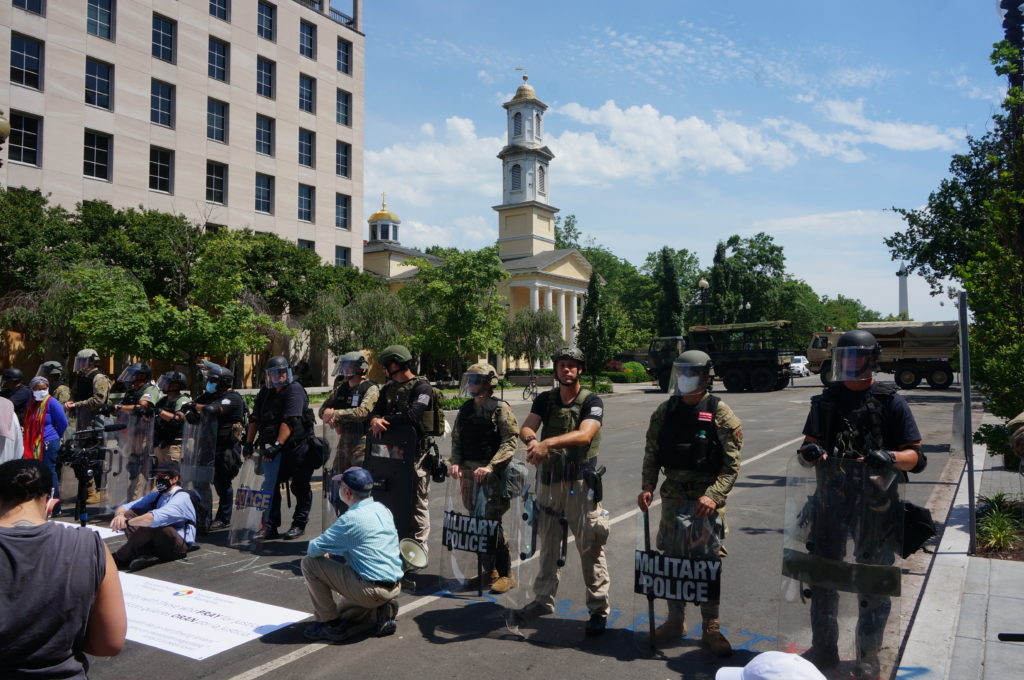 The U.S. film of inequality is still unfolding, all the more so as the U.S. political elite – especially the one in power today – does not seem to understand the significance of the anger-fuelled public demonstrations across America. Had they fully understood the significance of this public anger in the wake of George Floyd's death they would not have taken controversial policies such as that of letting the military out to put a check on the demonstrations. Coming from a country where freedom of speech is a creed, this is totally unbelievable and should not be accepted. We all hope these authoritarian tendencies of the U.S. political leaders in power will not prevail.
Another surprising thing about the Black Lives Matter Protests in the United States is related to the silence of the African leaders. To the best of my knowledge – and I would be happy to be proved wrong – no African leader has condemned George Floyd's death publicly. The natural question which some Africans may feel like asking is why Africa can ignore its diaspora so completely. For instance, the video of George Floyd's arrest has been widely shared on social media in Burkina Faso among the elite; but it did neither provoke a public outrage nor prompt a civil society or political leader to come out and condemn the act. African leaders may have other fish to fry. However, it is my conviction that pleading the Afro-descendants' cause and defending the ties which exist between Africa and its diaspora – past and present – is worth the effort, for history is strong, and in some cases, may be determinant. African leaders should not wait until they are in need of African diaspora's support to turn a lovely and brotherly attention to the African Americans. Africans should not be forget that the founding fathers of Pan-Africanism are, in the large majority, Afro-descendants.
The author is a PhD student in Political Science at the Universite Ouaga II in Burkina Faso and an alum of American University.