About Me
A little biography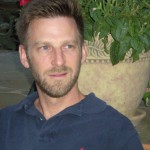 I'm an Assistant Professor in the School of International Service (SIS) at American University where I serve as Africa Coordinator for the Comparative and Regional Studies program.  I received my Ph.D. in political science from the University of California, San Diego in 2007 with an emphasis on comparative politics, political development, and political theory.  I also have an M.A. in Political Science from the School of Public Affairs at American University and a B.A. in Political Science with Special Honors from George Washington University.
Before my academic career, I worked in politics for nearly a decade.  From 1993 through 1999 I worked for U.S. Congressman John Conyers, serving as his legislative director during the impeachment of President Bill Clinton and advising the Congressman on trade, foreign policy, and national security.  Drawing upon that experience, I co-edited a book with Institute for Policy Studies co-founder Marcus Raskin, In Democracy's Shadow: the Secret World of National Security (2005) which included chapters by Pulitzer Prize winning authors Norman Mailer and Kai Bird. In 2012 I became an Associate Fellow at IPS, where I organize events and carry out some of my research.
In 2000, I served as the first director of the National Democratic Institute's legislative training program in Abuja.  In 2003 – 04 I went back to Nigeria to serve as a Visiting Fulbright Lecturer at the University of Ibadan, where I taught a course on comparative federalism.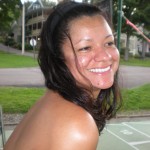 You can follow me on Twitter here: Follow @Dev4Security

I'm married to Mónica Arciga and we live in the lively, trendy Columbia Heights neighborhood in D.C.