Assistant Professor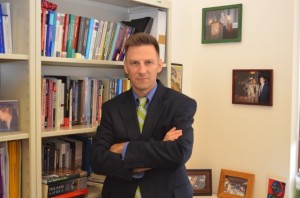 School of International Service, American University
Washington, D.C.
Telephone: (202) 885-2457

The last several years have seen a revival of research on illiberal regimes and dictatorships. My new essay, "Analytic Authoritarianism and Nigeria," in Commonwealth and Comparative Politics (March 2014) explores Nigeria's authoritarian legacies and situates its military governments within this emerging literature on comparative authoritarianism. Click to download the article for free, courtesy of Taylor & Francis.
Briefly, about me:
I teach courses on African politics, comparative politics, and political theory at American University in the Comparative and Regional Studies Program in the School of International Service. My research focuses on African political institutions, democratization, and political development.  My forthcoming book, Dictators and Democracy in African Development: the Political Economy of Good Governance in Nigeria will be published by Cambridge University Press in October 2014.  It uses veto player analysis to explain government performance in Africa's largest country. My empirical tests challenge conventional wisdom about the impact of regime type, foreign debt, ethnic diversity, and oil on policy outputs.
I have provided analysis and commentary on Nigeria as a guest on the PBS Newshour, NPR's Diane Rehm Show, MSNBC, Canadian TV, Al Jazeera, Amy Goodman's Democracy Now! and other programs. I am active with the African Politics Conference Group, a professional association that organizes panels at the annual conferences of the African Studies Association, the American Political Science Association, and at other academic meetings. I frequently organize events for American University's Africa Council.
What are the effects of the Nigerian government's counter-terrorism strategy towards Boko Haram?  Join the more than 1,300 people who have downloaded my 2013 essay, "Sectarian Rebellions in Post-Transition Nigeria Compared" in the Journal of Intervention and Statebuilding by clicking here.