On July 22, 2015, Amnesty International issued an action alert about a crackdown on free speech in Mozambique. In this guest post, Gary Littlejohn provides context. Join the call to action from the Association for Concerned Africa Scholars here, or post a comment below.
A well-known public intellectual Dr. Castel-Branco and a national newspaper editor Mr. Mbanze are due to go on trial in Mozambique at the end of August, charged with insulting the then President of Mozambique, Armando Guebuza in 2014.  It is illegal to insult the President. A new President was elected last year, but the remarks by Castel-Branco on Facebook prior to the last election, remarks which were reproduced in a national newspaper and elsewhere, are not in dispute.  That immediately raises the question as to why other media that reproduced these remarks are not also on trial. Given that freedom of speech is guaranteed by the Mozambican Constitution, this raises an important question concerning what the limits of such freedom are in relation to the law against insulting the President. To understand the situation in which these charges were made, some background information should help.
Loss of legitimacy amid increasing problems in Mozambique
Following the end of Apartheid in South Africa and Mozambican multiparty elections in 1994, Mozambique had a period of fairly rapid economic growth from a very low base during the rest of the 1990s.  In my view, this had as much to do with regular rainfall as with the economic policies supported by the World Bank, the IMF and European Union. Towards the end of the 1990s, a large project (USD 2 billion) was implemented.  It had been arranged with the backing of South African government guarantees and is known as the Maputo Corridor. It included a new aluminium production facility near Maputo, the capital city, as well as a new road from South Africa to Maputo and bauxite supplied from a mine just inside the nearby South African border.  Electricity is provided by hydroelectric power from Tete Province to the north of Mozambique.
By 2003, when this investment had been completed, this capital intensive, low employment approach to growth was a success in terms of GDP growth and the balance of payments, but did nothing to reduce poverty in Mozambique, as a poverty survey in 2002 showed. It was an export oriented, extractive industry model that subsequently relied on encouraging foreign direct ¬†investment by tax concessions and few restrictions on repatriation of profits, presumably in the hope that that the resulting infrastructural investment would facilitate other forms of economic activity. In 2010, a second wave of such investment began, this time coming from Brazil, with the main export market expected to be for coal to China.¬† A similar 'Äėcorridor'Äô approach was again used, with rehabilitated and newly constructed rail links to the coast. Meanwhile a second poverty survey in 2009 showed that poverty had actually increased from around 52% to 54% of the population.
Apart from the problem of 'Äėjobless growth'Äô the government had started to lose legitimacy for other reasons largely related to poor management in various ministries that tended to adversely affect¬† those on low incomes. For example, in March 2007 a huge munitions depot in a suburb of Maputo exploded, killing about 500 people and injuring many more.¬† The government was slow to respond to this disaster, which led to very great criticism in the media and the eventual replacement of the then Minister of Defence, who was the brother-in-law of President Guebuza.¬† What made it worse was that a previous President, Samora Machel, had publicly called for this depot to be dealt with in 1986, not long before his death, so this problem was well known to have been neglected for over 20 years. ¬†A year or so later the Minister of the Interior was tried and found guilty of corruption.
One index of this declining legitimacy was the decline in the turnout for Presidential and parliamentary elections. In addition, the Frelimo share of the vote went down in both presidential and parliamentary elections from about 75% to about 57% between 2009 and 2014.   Another indicator was media criticism of alleged police involvement with organised crime.
The onset of Brazilian investment also led to fairly large scale popular resistance to the effects of such projects, including over claims of forced resettlement, compensation promised but not fully paid, poor quality of land on to which people had been relocated, and so on. Such protests included protests over 'Äėland grabs'Äô that were associated with a large multinational project for agribusiness (known as ProSavana) associated with the most northern corridor in Mozambique, the Nacala Corridor. The protests were frequently suppressed by what many considered to be violent police action.
Meanwhile, Mozambican social scientists whose leading figures often had PhDs from European universities were developing high quality published analyses of social and economic problems in Mozambique. The most internationally prominent group was organised in the IESE (Institute of Social and Economic Studies) which had grown originally by consultancy work funded mostly from abroad, but which then also began to hold highly publicised, well organised annual conferences that had prominent national media coverage, including from several TV stations and newspapers. These large conferences included academics from North America, Southern Africa and Europe, and were invariably accompanied by one or two book launches by the IESE itself, as well as other book launches, including in 2012 one by a Japanese academic.  Such well publicised critiques and analyses doubtless contributed to a feeling of insecurity in some ruling FRELIMO circles.
Limited resurgence of armed conflict
In April 2013, armed conflict broke out in Sofala Province near the headquarters of the leader of the main opposition party, RENAMO. Its leader Afonso Dhlakama had left Maputo in December 2012, citing a wish to be nearer to the people. This move may have been a response to the declining parliamentary fortunes of RENAMO, and to the fact that he had consistently failed to win the Presidential elections since 1994.¬† Members of the Rapid Intervention Force (FIR), a sort of paramilitary police, had sought to arrest Dhlakama on the charge of holding illegal arms. This attempt had failed but some RENAMO personnel had been arrested and were held in a nearby police station, from which they were 'Äėrescued'Äô by other RENAMO members in a fight that included fatalities.
That incident sparked months of low level conflict, including armed raids on traffic on the main north-south highway in Mozambique, and sabotage of rail lines thereby  threatening mineral exports. The situation was only partially resolved in time for Dhlakama to register once again for the elections of October 2014, and in some respects it has still not been resolved, with some violence in Tete Province in July 2015.  RENAMO disputes the results of the 2014 elections, and is refusing to cooperate with the government in various ways.
The way in which this armed conflict and its related political dispute were handled by President Guebuza drew some further criticism in the media and elsewhere.  The general in charge of the Armed Forces for the Defence of Mozambique (FADM) made a public statement near the start of this conflict (April 2013) in which he made it clear that the FADM would not be involved, since it was an internal political matter.  Soon afterwards, his contract was not renewed.
Internal FRELIMO Manoeuvres
These various problems have doubtless led to a growing sense of unease within at least some sections of FRELIMO. The situation was exacerbated by an attempt by President Guebuza to have the Constitution changed so that he could try to be elected for a third term. This failed and he then allegedly tried to arrange for a candidate that he preferred to be nominated by FRELIMO, but this too failed. The latter political setback took place at the time of the intractable dispute with RENAMO. It seems fair to comment that President Guebuza's support for what might be termed neoliberal authoritarian rule was in increasing difficulty by mid-2014, and that some in FRELIMO ruling circles apparently wished to distance themselves from it.
Facebook Remarks
Following a demonstration in 2014, Carlos Nuno Castel-Branco, at that time the Director of the IESE, made some remarks about the demonstration in which he had participated. These remarks on Facebook were soon reproduced in various formats. Castel-Branco was eventually taken in for questioning, but only some time later and after a lot of support had been publicly expressed for him. This initial questioning was reportedly conducted in an orderly quiet manner, almost as if it was a formality, and he was then released.
Click here to read Castel-Branco's essay, "Growth, capital accumulation and economic porosity in Mozambique: social losses, private gains" in the Review of African Political Economy.
Then in 2015 a lawyer Giles Cistac was assassinated apparently for stating his opinion that a proposal from RENAMO for some kind of political decentralisation was consistent with the Constitution.  Cistac had not supported the RENAMO proposal: he had merely given his legal opinion that it was not inherently unconstitutional. It was widely believed that the assassins were supporters of ex-President Guebuza.  There was a large public demonstration in protest at this assassination. It was heavily policed and some participants later declared that they had felt intimidated, but there was no violence on either side.
I am told that Castel-Branco was subsequently in touch through Facebook with the group said to include the assassins, debating with them about their worldview. It is in this context that the charges against him were resurrected. Originally the trial was due to take place on August 1st, but since Castel-Branco was in the UK, it has been postponed to the 31st.  Castel-Branco is returning voluntarily to Mozambique, since he feels that the trial is necessary to establish what the limits on free speech are.
From January 2010 until April 2015, when he resigned on an amicable basis, Gary Littlejohn was Briefings and Debates editor of the Review of African Political Economy. He lived in Mozambique in 1982-83 and has since returned on a regular basis. He is the author of Concealed Caches: A review of disarmament efforts in Mozambique, Working Paper 21, Small Arms Survey, Geneva, forthcoming 2015.

August 24, 2015 ·

Dr. Carl ·

No Comments


Posted in: .
Round one is over in Burundi Рscore:  corruption/dictatorship 1 Рdemocracy/freedom 0
In this guest post, Veronica Crowley (Twitter @veronicacrowle1), a frequent visitor to sub-Saharan Africa for HIV-related work, urges the US to do more to defend democracy in Burundi.
In a potentially deadly turn of events, Pierre Nkurunziza has not only claimed victory in an election deemed fraudulent by the International Community, but declared his inauguration would take place six days early.  This was announced on August 20th and took place later the same day;  six days ahead of the original date of August 26th.  If the International Community allows this to stand, it sends a message that Nkurunziza can violate laws, steal power, and keep the people oppressed, abused and hopeless.
The United States has no choice now but to act.¬† We pledged our commitment to democracy in Africa and in John Kerry'Äôs speech, May 2014 he said 'ÄúWe need to make certain that we grab the choice that seizes the future, and we need to refuse to be dragged back into the past'ÄĚ.¬† Burundi is being dragged into the past by one man and if we do not counteract his actions immediately, other leaders will see it as a green light to do the same.
The United States must solidify a united front with the EAC; the AU; the EU and the UN and publicly call for Nkurunziza to step down and demand that credible elections are held in the presence of observers from the UN, EU and AU to ensure safe and fair treatment for all parties including a candidate, a different candidate, for the CNDD-FDD.  We must be prepared to place sanctions on Nkurunziza and his inner circle if he does not step down immediately.
We have said numerous times 'Äúnever again'ÄĚ in John Kerry'Äôs own words in his declarative speech in May 2014 'ÄúAnd though we never forget — we never forget — how our first ties were forged in some of the darkest chapters of human history, we still start from a strong foundation.'ÄĚ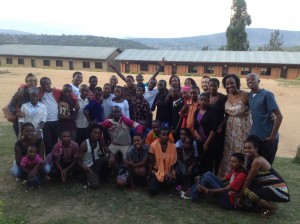 We are forgetting and history is repeating itself before our eyes.  The similarities between the Interahamwe youth militia in Rwanda in 1994 and the current youth militia in Burundi, the Imbonerakure, are chilling and cannot be ignored.  Like the Interahamwe in Rwanda, the Imbonerakure enjoys support from the ruling party.  The Imbonerakure is now facing a similar tense situation that is on the brink explosion and they are equip to unleash unimaginable destruction; like the Interahamwe did after the shooting down of President Habyarimana's plane in '94.  The US must work with the UN to disband and disarm the Imbonakure before they unleash more terror.
Let's never forget now!   Time for round two America!

August 21, 2015 ·

Dr. Carl ·

3 Comments


Posted in: .
Guest Post By Jean-Baptiste Guiatin
American University
Since its inception, Burkina Faso's transition has been facing tough challenges, some of which are of its own making. However, the international community should help save it for three reasons. First, supporting the caretaker government will give Burkina a new democratic start, and the youth a new reason to hope. Second, supporting the caretaker government will help maintain Burkina's stability, thereby facilitating the fight against terrorism. Finally, the international community should support the Burkina transition because it is good for investment and business.
Located at the heart of West Africa, Burkina Faso is a country of 274,200 square kilometers with a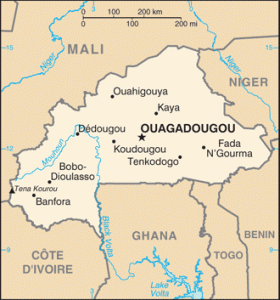 population of more than 15 million. A former French colony, it gained its independence in the 1960'Äôs along with its neighbors such as C√īte d'ÄôIvoire, Mali, Togo, Senegal, and Benin. ¬†As was usual in 1970'Äôs and 1980'Äôs in Africa, it took a turn for a Marxism-Leninism in the mid-1980'Äôs with a group of young military officers led by Captain Thomas Sankara at its helm. In 1987, Sankara lost his life in a coup that brought Blaise Compaore, his right-hand man and second in command, to power. From that moment onwards, Burkina Faso started its long journey to liberalization, both politically and economically. Compaore'Äôs three decade rule with explicit and implicit support from the West came to end in October 2014 when huge demonstrations of young people apparently led by well-organized civil society groups and opposition parties took place in the main cities. The main reason for this protest was Compaore'Äôs willingness to modify the Constitution for a fifth term. A provisional government was quickly put in place to be in charge of the transitional process which should lead to presidential and legislative elections in October 2015. After almost ten months, this provisional government is sailing through troubled waters; its difficulties being so many that observers wonder if it will survive: high social demands, voting of controversial electoral rules, issues of transitional justice, the controversy over the status of Compaore'Äôs presidential guard, rumors of coup attempts. But survive it must because any derailment of this transitional process will no doubt lead to instability and a possible humanitarian crisis at the heart of West Africa, which will be a more fertile terrain for terrorist groups already operating in the region.
First, let us remember that the October protest represents a break from a political system and practice that have outlived their usefulness: a political system marked by patrimonialism, cronyism and inefficiency. It is therefore not surprising that the youth thirsty of change has been the architect of this demand for change. Letting the provisional government boat sink will clearly imply, in the eyes of these young people, that they cannot rely on international system and its political values to have a say in the political chapter of their country, that democratic values daily praised by world leaders in leading newspapers are just empty rhetoric. And this will logically lead them to seek an alternative: getting themselves recruited by terrorist groups or any other kinds of fortune tellers.
In addition, if democracy peace theorists are right, it really makes sense to endorse the transitional process in Burkina Faso because the outcome of the process is no less than installing a political system that, for the first time, stands a big chance of being truly competitive. It cannot be otherwise because the political landscape has changed a lot: there'Äôs a vibrant civil society dialogue of ideas, and political parties have started to compete on a level playing field. This has awakened young people, making them eager to participate in the elections and the political process. If the tide is allowed to turn against this trend, a new kind of authoritarian regime will step in with all the rigged elections, human rights violations that go with it. In his 10 July 2015 speech to the Nation, President Kafando warned of the likelihood of this chaos when he said: 'ÄúIf despite this pressing call, there are some adventurers, driven by evil forces, who would like to create chaos, they will answer for it before the tribunal of History and of course before the international criminal jurisdictions.'ÄĚ This implies more instability, more likelihood of terrorism and therefore less prospect of peace in the region which is already engaged in a political liberalization process, but has to cope with a formidable foe: terrorism.
Finally, democracy in an underdeveloped country is not only good for peace, it is also good for business. Of course, authoritarian regimes such as Compaore's may first seem robust but in fact they are prone to instability which generally means unrest, upheavals which are very disturbing for business and investments. Newspapers have reported millions of dollars lost during this three day upheaval that led to Compaore'Äôs resignation. ¬†For example, a Canadian-owned mining company called TrueGold stopped operating for months. So allowing competitive democracy to take root is no doubt the only way to robustness and stability of a resource-rich country that lies in a region which is strategically important in terms of the fight against terrorism.

August 18, 2015 ·

Dr. Carl ·

2 Comments


Posted in: .
Today I joined more than 50 of my African studies colleagues from the US, Europe, and Africa on a letter to US Secretary of State John Kerry¬†about the crisis in Burundi. We collectively 'Äúurge the US government to apply all diplomatic and economic pressure to the Burundian government to swiftly and peacefully resolve the crisis.'ÄĚ
Between 1962 and 1993, an estimated quarter of a million people died during a series of conflicts. (See for example, Filip Reyntjens, 'ÄúConstitution-Making in Situations of Extreme Crisis: The Case of Rwanda and Burundi,'ÄĚ in Journal of African Law, 1996.) The origins of the present crisis reside with President Pierre Nkurunziza'Äôs plans to run for a third term in office, in violation of the Arusha Peace and Reconciliation Agreement that ended a violent civil war. There are a number of excellent articles about the Agreement and its power-sharing mechanisms, including Peter Uvin, 'ÄúEthnicity and Power in Burundi and Rwanda,'ÄĚ in Comparative Politics (1999), and 'ÄúThe Internal Dynamics of Power-sharing in Africa,'ÄĚ by Nic Cheeseman, in Democratization (2011).
There has been a rise in violence since a failed coup attempt in Bujumbura on May 13, and the country is at risk of slipping back into larger conflict. The president equated civilian protestors with coup supporters, whom he recently labeled 'Äúinsurgents.'ÄĚ According to the Committee to Protect Journalists, independent national media have been destroyed or shut down. As the professors'Äô letter points out, 'ÄúThis has raised fears among the population of political violence remaining unreported, especially in the interior of the country. Many civil society leaders, media figures, and those former government officials who have spoken out against the third term have either gone into hiding or have fled Burundi due to ongoing threats.'ÄĚ
Equally worrisome, says the letter, is that the protest movement itself might radicalize in response to the government repression. The Imbonerakure, the youth movement of the ruling party, have escalated a campaign of intimidation, threatening to anybody who demonstrates against the third term, according to reports from the field. At least 110,000 people have fled Burundi to find refuge in the Democratic Republic of Congo, Rwanda, and Tanzania. Not only does this increase the risk of regional instability, it also undermines the ethnic quota system integrated in to the Arusha Accord that has provided the basis for power-sharing. Click here to read the United Nations High Commissioner for Refugees' strategy.
The plan of action endorsed by the signatories of the letter calls for the US to:
continue its firm advocacy against President Nkurunziza's third term;
support the postponement of elections until they can be free and fair;
suspend aid to any Burundian military units in violation of the Leahy Law
consider appointing a Special Envoy, or ensuring the final appointment of the vacant Great Lakes Envoy position, to work with all parties to mediate a de-escalation of violence and maintenance of the Arusha Accords;
consider targeted sanctions against the Burundian government to supplement the political pressure;
support and encourage the deployment of the East African Standby Force (EASF) or another body willing to prevent or contain the eruption of mass killings if necessary.
For general background on the crisis, read the International Crisis Group'Äôs May 29 report, 'ÄúPeace Sacrificed?'ÄĚ
The professors hope to meet with Secretary Kerry in the coming weeks to share their concerns and provide updates.  The complete list as of June 16 is below.
Cara E. Jones, Assistant Professor of Political Science, Mary Baldwin College
Katrin Wittig, PhD candidate in Political Science, University of Montreal
Beth Elise Whitaker, Associate Professor of Political Science, University of North Carolina at Charlotte
Jessica Piombo, Associate Professor, Department of National Security Affairs, Naval Postgraduate School
Kris Inman, Research Faculty, National Intelligence University
Alies Rijper, PhD candidate in International Affairs, Durham University
Stephanie Schwartz, PhD candidate in Political Science, Columbia University
Laura Seay, Assistant Professor of Government, Colby College
Rachel L. Ellett, Associate Professor of Political Science and Mouat Junior Professor of International Studies, Beloit College
Ryan Sheely, Associate Professor of Public Policy, Harvard University
Rachel Strohm, PhD student in Political Science, University of California at Berkeley
Amy E. Harth, PhD student in Interdisciplinary Studies, Union Institute & University
Dominika Koter, Assistant Professor of Political Science, Colgate University
Jennifer Brass, Assistant Professor of Political Science, Indiana University
Cameron Wimpy, Researcher, Fors Marsh Group
Lyn S. Graybill, Independent Scholar
Nic Cheeseman, Associate Professor in African Politics, Oxford University
John Clark, Professor of International Relations, Florida International University
Amy Poteete, Associate Professor of Political Science, Concordia University
Adrienne LeBas, Assistant Professor, Department of Government, American University
Anne Pitcher, Professor of African Studies and Political Science, University of Michigan
Warigia Bowman, Assistant Professor, Clinton School of Public Service, University of Arkansas
Justin Schon, PhD Candidate in Political Science, Indiana University Bloomington
James R. Scarritt, Professor Emeritus, University of Colorado
Lahra Smith, Associate Professor of Political Science, Georgetown University
Kim Yi Dionne, Five College Assistant Professor of Government, Smith College
Nelson Kasfir, Professor Emeritus of Government, Dartmouth College
David Throup, Professorial Lecturer, Johns Hopkins University and George Washington University, and Senior Associate, Africa Program, Center for Strategic and International Studies
Zoe Marks, Director of the MSc in African Studies Program and Co-Director of the Global Development Academy, University of Edinburgh
Robert Mortimer, Professor Emeritus of Political Science, Haverford College
Fredline M'Cormack-Hale, Assistant Professor, School of Diplomacy and International Relations, Seton Hall University
Grant Gordon, PhD candidate in Political Science, Columbia University
Stephen Orvis, Associate Dean of Students for Academics and Professor of Government, Hamilton College
Carl LeVan, Assistant Professor, School of International Service, American University
Abangma James Arrey, Professor, Department of Political Science and Public Administration, University of Buea (Cameroon)
Lisa Ann Richey, Professor of International Development Studies, Roskilde University
Fodei J. Batty, Assistant Professor of Political Science, Quinnipiac University
Majuta Mamogale, PhD candidate, School of Governance, University of the Witwatersrand
Timothy Longman, African Studies Center Director and Associate Professor of Political Science and International Relations, Boston University
Milli Lake, Assistant Professor, School of Politics and Global Studies, Arizona State University
Ashley Leinweber, Assistant Professor of Political Science, Missouri State University
Barbara Lewis, Professor Emerita of Political Sciences, Rutgers University- New Brunswick
Megan Hershey, Assistant Professor of Political Science, Whitworth University
Hannah Britton, Associate Professor of Political Science and Women, Gender, and Sexuality Studies, University of Kansas
Karen Ferree, Associate Professor of Political Science, University of California at San Diego
Keisha Haywood, Program Coordinator, Institute for Developing Nations, Emory University
Jacqueline Klopp, Associate Research Scholar, Center for Sustainable Urban Development, Columbia University
Henry Kam Kah, Faculty Member, Department of History, University of Buea (Cameroon)
Guy Grossman, Assistant Professor of Political Science, University of Pennsylvania
Mamoudou Gazibo, Chair of the African Politics Conference Group and Professor of Political Science, University of Montreal
John Heilbrunn, Associate Professor of International Studies, The Colorado School of Mines
Michael Byron Nelson, Assistant Professor of Government, Wesleyan University
Larry Diamond, Senior Fellow at the Hoover Institution and Peter E. Haas Faculty Co-Director of the Haas Center for Public Service, Stanford University
Midjèou T. Beranger Avohoueme, Consultant for the World Bank (Benin)
Lydia Apori Nkansah, Head of Department of Commercial Law, Kwame Nkrumah University of Science and Technology (Ghana)
Arka Abota, Lecturer, Addis Ababa University (Ethiopia)
Devra C. Moehler, Assistant Professor, Annenberg School for Communication, University of Pennsylvania
Bruce A. Magnusson, Chair of Social Sciences and Associate Professor of Politics, Whitman College

June 16, 2015 ·

Dr. Carl ·

2 Comments


Posted in: .
Note: I participated in the National Democratic Institute's Election Observation Mission, but the views contained here are strictly my own. Click here to read NDI's preliminary report.
In a few weeks, Nigeria will swear in Muhammadu Buhari as president. The defeat of Africa's largest political party, the People's Democratic Party, will bring the All Progressives Congress (APC) into power after barely two years of organizing, mobilizing and coalition building. Buhari will enter office with a strong mandate from the voters, having won four out of the country's six geopolitical zones, and the APC will enjoy a comfortable majority in the Senate. Though a northern Muslim from Katsina, his support included the predominantly Yoruba southwest, where President Goodluck Jonathan recent delivered bags of cash to traditional rulers according to news reports and where the militant Odudwa Peoples' Congress launched a wave of thuggery in recent weeks. Even before the results were announced, voters in the north reacted with jubilation, and militant groups including the Movement for the Emancipation of the Niger Delta began surreptitiously re-arming in the creeks of the south. Sources I met with over the weekend in Rivers State say they have seen caches of weapons in camps backed by militants such Ateke Tom and others.
Buhari has a mandate, and his most urgent challenge is to neither misinterpret nor abuse it. According to an Afrobarometer poll released 23 March, 40% of Nigerians say the president "should be allowed to govern freely without wasting time to justify expenses," and 25% say the president should "pass laws without worrying about what the National Assembly thinks." 68% are "not very" or "not at all" satisfied with the way democracy is working.
The last time Nigeria elected a former dictator, Obasano in 1999, he spent his first term battling the National Assembly and quelling violence in the region that largely voted against him. But he also began building institutions, and establishing trust with his skeptics. The last time Nigerians had Buhari at the helm, the jubilation quickly gave way to frustration, repression, and economic failure. I detail the episode in my book, Dictators and Democracy in African Development: the Political Economy of Good Governance in Africa.
With the Mandate Comes a Tough Mission
Buhari's "honeymoon" will therefore be critical, and probably even shorter lived than his memories of 1984. He will need to do more than make grand rhetorical gestures to democracy; he'll need to practice it and educate his own supporters about the advantages of the justice and fairness it offers, even where the cost may be the kind of efficiency the Afrobarometer respondents appear to be longing for. How could Buhari repair bridges and capitalize on this fleeting moment of opportunity?
(1) Go south – this would send a valuable message to northerners that he is everyone's president. This trip could also include a clear transition plan or policy for the status of the ongoing amnesty program for the Niger Delta militants, who need reassurance that they do not need an Ijaw president in order to have "resource control" taken seriously, or to have environmental cleanup and developmental needs addressed. The sooner and more clearly they hear this message, the less likely will be the the re-ignition of the Delta rebellions.
This is also important because in a country partly divided along religious lines between north and south, Afrobarometer reports that trust in religious leaders at 29% is higher than the National Assembly, governors, local governments, or even traditional rulers (16%). International observation missions and civil society groups repeatedly expressed concern about the new and dangerous religious discourse in the 2015 campaign; Christian Igbos in the east (who overwhelmingly rejected the APC) and minorities in the south need to know they can trust Buhari, and he needs their cooperation to govern peacefully and practically.
(2) "Reset" national security strategy – this may include replacing key members of the national security establishment. While some continuity may help preserve institutionalized knowledge, particularly with regard to the recent "surge" against Boko haram, the mishandling of the Chibok girls' kidnapping reduced confidence in the national security team, and the pressure applied to the electoral commission prior to the election delay has contributed to the perception that some soldiers and many advisers are partisan.
Additional steps could include establishing a new, civilian liaison unit with victims and IDPs with adequate resources and an accountable mechanism for receiving private voluntary donations from around the world. During the campaign, Buhari also pledged strong commitment to women; he could live up to that quickly by committing new resources to the generation of girls (and boys) — hundreds of thousands — who are displaced and not in school because of the insurgency.
Boko Harm has been displaced (hence the recent attacks in Gombe State) but not defeated. This means a credible counter-insurgency strategy is needed, including (a) sustained high-level interactions with the multinational coalition partners, and a repairing of bridges to the US, UK, and other allies with a stake in Nigeria's peaceful prosperity; (b) permitting increased access to the region by the foreign and domestic press; (c) the termination of any agreements with private security contractors working in the northeast; (d) a serious commitment to non-military components to encourage defection of Boko Haram and to re-build the northeast.
When Obasanjo arrived in 1999, he embarked on a massive military reshuffling and retirement campaign. IF such steps are deemed necessary to restore confidence in the military, they could be linked to corruption investigations and human rights accountability. Security sector reform is a sleeping giant of the 2015 campaign.
Why was Rivers State such a hot battleground in the 2015 elections?

Read my paper prepared for the Western Political Science Association's Annual Meeting, April 2.
(3) Visit the United States and the United Kingdom as soon as practicable – In both countries, Buhari will be greeted by a diaspora that was frustrated with the PDP, but that needs reassurance he will listen to their concerns as Nigerians, especially where southerners in the diaspora have had the loudest voices. This will be important in the US, where leadership in Congress has interpreted Boko Haram as a war against Christians, rather than a complex insurgency with many different victims and deep historical and socio-economic roots. Buhari has an unprecedented opportunity to recast the Muslim face of Africa at a time when violent terrorist movements have both perverted Islam and distorted Western foreign policies meant to be more multifaceted.
(4) Wake up the somnambulant EFCC – Anti-corruption investigations helped get Nigeria's economy back on track during Obasanjo's tenure and raised confidence in politicians and institutions. What have the Economic and Financial Crimes Commission and the Independent Corrupt Practices Commission been up to lately? Nobody knows. Under competent leadership with sufficient resources, a high profile and clear independence, foreign investors would be reassured and citizens would disassociate Buhari's War on Indiscipline (in 1983-84) from his commitment to clean, democratic politics.
(5) Pick a credible, competent and diverse economic team – In early 2014, the government of Nigeria (along with the World Bank and others) highlighted trends in economic diversification. The near crisis triggered by the decline in oil prices since then suggests either these claims were overstated or much more work needs to be done. Buhari could reform the refinery and oil importation mechanisms, commit to publishing all of the federal governments revenue transfers to subnational units each month (like it used to), and pick a combination of experts from academia, the private sector, and the bureaucracy to get the economy back on track. A few obvious steps would go a long way: Reaffirm the independence of the Central Bank (whose governor was replaced last year), stabilize the currency, and consult the National Assembly about budget plans and fiscal crises.
The rest is up to the Nigerian people, who spoke on March 28. Voting was just the beginning.
More to come.

March 31, 2015 ·

Dr. Carl ·

4 Comments


Posted in: .