In April 2009, Nigeria's President Yar'Adua told The Guardian newspaper, "Restoring respect for the rule of law is honestly one thing I would want to be remembered for."  A few months later, the military went on a brutal house to house rampage in Maiduguri, resulting in the public execution by the police of a controversial Islamic preacher.  The response from his relatively obscure sect, now popularly known as Boko Haram, was retaliation and religious radicalization.
The Baga Massacre
Little has changed in the government's strategy since then, except perhaps that the brutality by all sides has escalated.  Nigeria is now bracing for another round of retaliation.  Satellite images released last week have confirmed the worst about a new round of state violence, this time unleashed on the village of Baga in April 2013.  The photos challenge the official version of the incident, which downplays the number of casualties and homes destroyed.  The evidence from Human Rights Watch corroborates accounts from witnesses and community organizations, identifying at least 2,275 destroyed buildings.  The New York Times and the Nigerian media have reported additional details from hospital morgues, where the military has been delivering dozens of bodies a day – again conflicting with official accounts.
Over the past several years, President Goodluck Jonathan declared a state of emergency in several states, sent troops, set up a new counterterrorism unit, and (not very helpfully) compared the new wave of violence to the Biafran civil war. He has also utilized new executive authority acquired through anti-terrorism legislation to detain an undisclosed number of suspects, some of whom are reportedly in secret detention facilities according to news accounts and sources I spoke with in Nigeria.  Civilians are caught in the middle of the violence.  Like the Niger Delta rebellions in 2003-2008, which generated 480,000 internally displaced persons according to Nigeria's National Commission for Refugees, those who survive the violence in the northeast today – whether perpetrated by Boko Haram or by the military – are taking refuge in the already overpopulated capital of Abuja or its environs.
Lessons from Nigeria's Post-Transition Sectarian Rebellions
Boko Haram can be interpreted as an insurgency against a state with a fragile basis for legitimacy in flawed elections, a constitution decreed by a transitional military regime, a federal structure inhered from colonialism, and failed government performance in an acutely underdeveloped area of the country. From this perspective, a resolution to the violence plaguing the northeast will require many of the same political steps necessary to consolidate democracy, including public accountability for human rights abuses by the security services. The government's counterterrorism strategy has had the opposite effect, creating victims instead of popular allies and deepening the state's legitimacy crisis. State coercion is undermining local cooperation and breeding radicalism.
I develop this argument in a new essay, forthcoming in the Journal of Intervention and Statebuilding. You can download a free copy here, courtesy of the publisher, Taylor & Francis.  Drawing upon Nigerian media reports, interviews, and primary sources, I compare and contrast the northeastern-based violence with Nigeria's Niger Delta rebels. (The Niger Delta has received less attention lately, and the U.S. Institute of Peace just released a helpful new report outlining next steps.)  Oil from these southern states generates about 85% of the country's export earnings, according to recent estimates from the Central Bank. There are important differences between the rebellions, most obviously in the uses and scale of violence. I also identify core lessons from recent militant demobilization.
Both insurgencies sought credible outside mediation, an idea backed up by high-profile civil society groups; the government largely interpreted such requests as an invitation international meddling.  Yet the value of a disinterested, independent outsider is one of the basic principles of conflict resolution. Recalling the historic negotiations in Northern Ireland that ended decades of terrorism there, an important question is, who could be Borno State's George Mitchell?  Is the newly formed Presidential Committee on Dialogue and Peaceful Resolution of Security Challenges in the North asking such questions?  And more importantly, is it prepared to hold security forces accountable?
The Baga Massacre is a tragedy not only for hundreds of victims, but for Yar'Adua's dream for rule of law in Nigeria.  The militarized response to Boko Haram will internationalize the crisis, further radicalize the insurgency, and undermine endogenous sources of moderation including the nation's traditions of federalism. The question is not whether the government should offer amnesty now.  Instead, the matter at hand involves identifying the conditions necessary for a political solution, drawing upon some the historical and institutional factors (outlined in my essay) conducive to such a strategy.  Accountability for human rights abuses, compensation for victims of the violence, and rebuilding damaged places of worship are good places to start.

May 10, 2013 ·

Dr. Carl ·

One Comment


Posted in: .
In a blow to freedom of the press in South Africa, parliament yesterday passed a bill that will make it easier for the government to prosecute journalists who publish stories about state secrets.  President Zuma plans to sign the Protection of State Information Act into law.  The bill had previously been passed in 2011; Reporters without Borders raised concerns about it then.  The bill was revised yesterday due to critiques about its scope.  And yet, it is still destined for the courts where lawyers will challenge its constitutionality.  The press release below, sent to me by Honourable Turok, suggests that even as parliament was voting on the bill, he lacked basic information about its revisions.
South African civil society should not expect to find a friendly ear in the US Government.  Just the day before, 30 US-based interest groups wrote a letter to President Obama urging him to stem the tidal wave of classification in Washington.  There were 92 million decisions to classify information in FY 2011 alone, and declassification is simply not keeping up.  (One could also point to the increase in prosecutions over the last few years for disclosure of classified information.)  For more information about these issues, take a look at the Federation of American Scientists Secrecy Project.  FAS advocates for transparency and openness, but takes a balanced view that acknowledges a legitimate role for secrecy in government.
Honourable Turok's press release follows:
PRESS RELEASE. 24 April 2013
On Thursday 25 th April 2013, the national Assembly will be called upon to vote on the Protection of State Information Bill. I have had several enquiries on whether I shall once again decline to vote in support of the Bill. In the light of the enormous support I received for my previous stance, I find it necessary to indicate my present position.
I intend to vote for adoption for the following reasons.
My previous action was meant as a protest against what I considered an obnoxious Bill. A protest is just that, it is not more than that. An individual action has limited effect.
Because of the tortuous passage of the Bill through the NCOP, I have been unable to track all the changes. This is no excuse, as I have a responsibility to know what I vote for, but there are limits to how much ground one can cover.
I therefore have to some extent make a judgement on the basis of press reports and discussions with colleagues. I have been briefed by colleagues on the changes and am assured that they are qualitative, not superficial.
Nevertheless, I am not wholly satisfied but understand that the Bill will certainly land up in the Constitutional Court.
It is clear that the Parliamentary process has run its full course and that the relevant committees are exhausted.
I therefore feel it is time for others to take up the debate, and rely on the good judgement of our top lawyers to decide.
Prof  Ben Turok M P
24 April 2013

April 26, 2013 ·

Dr. Carl ·

No Comments


Posted in: .
A guest post by By Raj Verma
Africa Programme at the London School of Economics IDEAS
and PhD Candidate in the Department of International Relations, LSE
Oil prices have increased dramatically since the beginning of the new millennium due to high demand. From US$26 a barrel in 2000, oil prices peaked at approximately US$147 in 2008. Since then, prices have declined due to the financial crisis and repressed global growth. The recent turmoil in the Middle East and North Africa has affected the global supply and pushed the price of oil to approximately US$110 a barrel. Consequently, major oil-importing countries like the US, China, India and Japan among others, have shifted their attention to sub-Saharan Africa.
From the perspective of the global oil industry, African, especially West African, oil is important for the following reasons: first, compared to the Persian Gulf countries which have proven oil reserves of 752.5 billion barrels, and constitute 54.4 per cent of proven world oil reserves, Africa has proven oil reserves of 132.1 billion barrels of 9.5 per cent of the world oil reserves. West Africa constitutes approximately 50 per cent or 60 billion barrels. While African oil reserves are still dwarfed by those in the Persian Gulf states, the proven oil reserves of Nigeria and Libya are higher than those of the US, China, Brazil, India and many important petro-states such as Azerbaijan and Mexico.
Second, proven reserves in, West Africa, as well as the rest of the continent, have increased at a much faster rate when compared to the rest of the world, and specifically the Middle East. According to Goldwyn, if Africa meets its potential, it may increase its production substantially over the next two decades, and serve as a pillar of global energy security by providing a major source of diverse oil supply. Analysts believe that Africa could hold further significant undiscovered reserves.
Third, at a time when other oil-producing countries are reasserting state control over their oil industries, resource nationalization has been virulent in Africa. Even though approximately 55 per cent of the world's proven oil supplies are located in the Middle East, access to the nationalized oil resources in Saudi Arabia has been restricted for decades and a large chunk of the proven reserves are likely to remain underexploited for some time to come. Other major reserve holders like Russia and Venezuela are limiting the opportunities and investments options for foreign investors.
In contrast, African states, especially countries like Nigeria, Angola, Gabon, Ghana, Equatorial Guinea, Chad and others, have been keen on developing oil production at a fast speed and have allowed multinational firms to enter, which is demonstrated by the projected increases in African oil production. The US Department of Energy estimated that total African oil production is set to rise by 91 per cent between 2002 and 2025, from 8.6 to 16.4 million barrels per day.  To put this in perspective, world oil production capacity is predicted to grow by 53 per cent between 2002 and 2025, from 80 to 122.2 million barrels per day (mbpd).
Consequently, Africa's oil production is scheduled to grow at a faster rate than elsewhere, helping to satisfy the world's rising demand for fossil fuels. For instance, while the world production of oil has increased from nearly 75 mbpd in 2000 to 82 mbpd in 2010, an increase of approximately 8.5 per cent, during the same period, oil production in Africa increased from 7.8 to 10 mbpd, an increase of approximately 22 per cent. Oil production in West African countries during the same period has risen at an even faster rate during the same period.
Fourth, African countries continue to be attractive to foreign investors. In a 2006 ranking of 114 oil-exploring and oil-producing countries, Africa's oil producers scored very highly in terms of attractiveness: Congo (Brazzaville) was ranked 8th, Angola 9th, Nigeria 11th, Libya 12th, Mauritania 17th, Sudan 18th, Cote d'Ivoire 20th, Gabon 23rd, and Equatorial Guinea 24th. From a purely business perspective Africanoil has various advantages. Although it is difficult to obtain any figures due to commercial confidentiality, oil production and exploration in Africa can be very profitable by international standards.
Fifth, the commercial costs of oil exploration and production in Africa are relatively low, especially if African offshore operations are compared with those in the North Sea or the Gulf of Mexico. Additionally, a key attraction of Africa for oil companies is the high success rate in drilling operations, that is, the number of successful oil and gas-well discoveries divided by the total number of drillings.
Another advantage is that the quality of  African oil, particularly that of West Africa, tends to be high. It tends to have relatively high API (American Petroleum Institute standard) gravity and low sulphur content which is easy to refine and hence sought after by refineries (with a few notable exceptions such as Egyptian crude).
Seventh, the predominance of new offshore discoveries in West and Central Africa has also made these regions attractive. Deep-water drilling is exorbitantly expensive and risky, restricting development to a handful of companies with the technology and wherewithal to manage the exploration risks. Offshore drilling also partly mitigates political risk especially in conflict-ridden Africa, by enabling the operator to conduct business miles away from the host country's mainland. In Nigeria, all new discoveries and production are offshore as are Angola's oil and gas reserves. By 2020, approximately 95 per cent of oil production in sub-Saharan Africa will be offshore and approximately 85 per cent of this production will come from Nigeria and Angola.
Additionally, the absence of the Organisation of the Petroleum Exporting Countries (OPEC) quotas makes Africa attractive. Apart from Libya, Angola and Nigeria, countries like Chad, Equatorial Guinea, Gabon and others are not OPEC members. IOCs can sell whatever share of oil they are entitled to under their agreement with the host government.
In the coming years, Africa's importance is going to increase. It is not hard to fathom that national oil companies (NOCs) from China, India, Brazil, Japan, South Korea, Malaysia and other countries, and IOCs from the US and Europe have increased their operations in Africa particularly West Africa. Consequently, the competition between NOCs from emerging countries and established IOCs from the US and the EU has increased and is set to increase further. Due to the increased competition for oil, to diversify their sources of energy and meet their energy security requirements, Western governments, especially that of USA and China, have increased their engagement in the Africa.
Although African reserves are Lilliputian relative to reserves in the Persian Gulf states, Africa may become the new Persian Gulf. If Africa achieves greater political stability and more investment in the oil sector, it might lead to greater oil discoveries in the offshore region which may increase oil production. It is too early to state that Africa is the new Persian Gulf but it does have the potential to become one.

February 2, 2013 ·

Dr. Carl ·

No Comments


Posted in: .
From my friend in Nsukka, Ikeogu Oke, comes this new poem. I am also pleased to mention the release of his new book, complete with an endorsement from Nadine Gordimer.
What does it mean to be African, or black?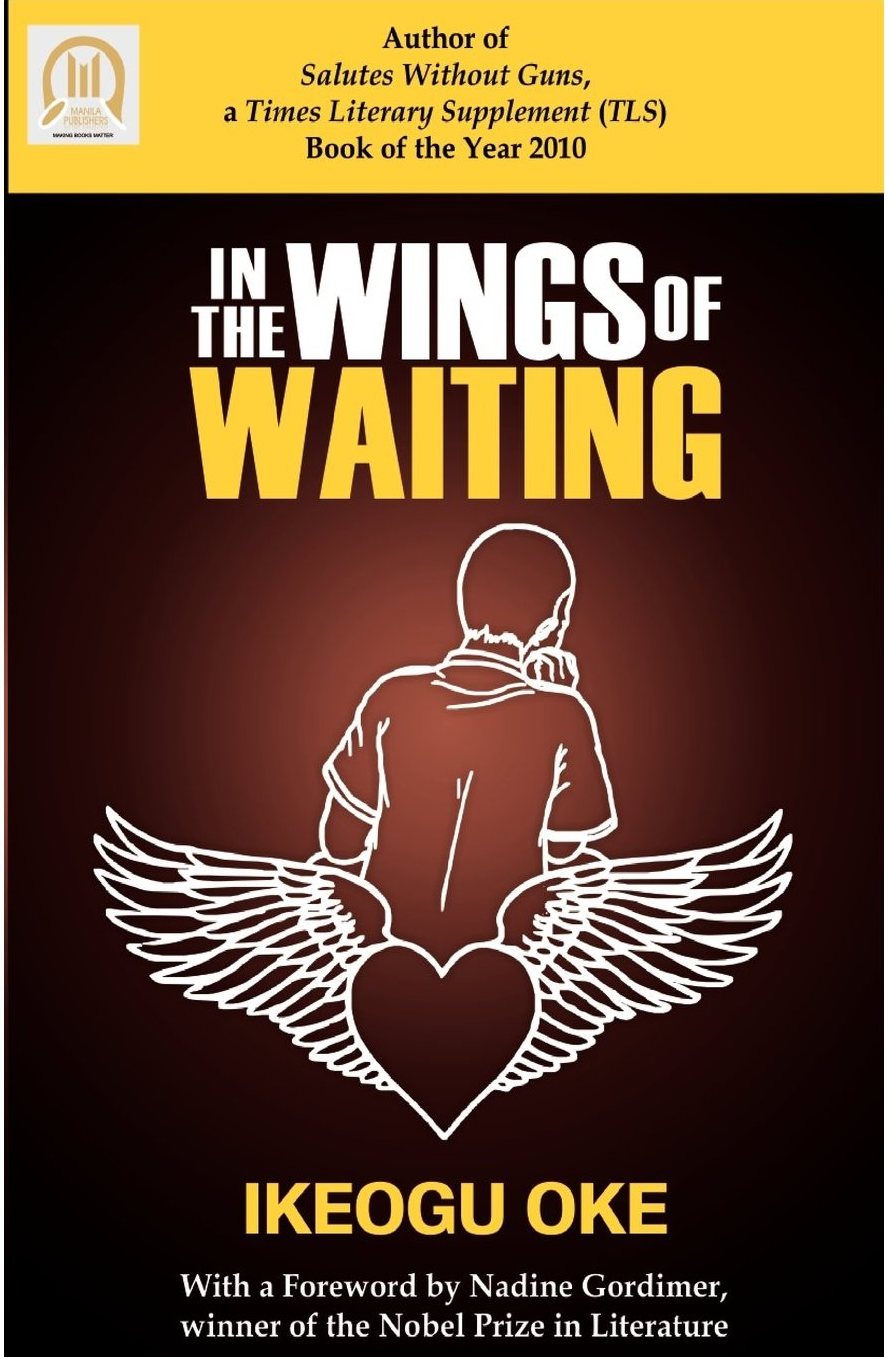 To be ever threatened with drowning in a sea of lack?
Does it mean to wake poor, and sleep in squalor,
And live as if you're drained of strength and valour?
Does it mean to doubt the power of your own mind,
And be the wagging tail of humankind?
Does it mean to have leaders riddled with maggots of shame –
Mostly, that is – and yet unmindful of their putrid fame?
Does being African or black
Mean carrying the burden of your past like a hunchback?
Does it mean to forge your own chains even after you were freed –
Chains of strife, misrule, of sloth and wanton greed?
Does it mean to declare, "I'm black and proud"
Even as your mind whispers, "Shh! Don't say it loud?"
Does it mean to rule the place of slumber,
And lay oblivious of your strength of number?
Does it mean – I ask –
Not to know your task
Is to rise like the sun you ought to be,
And shine your bright light on humanity?

February 2, 2013 ·

Dr. Carl ·

5 Comments


Posted in: .
Momentum to rein in the arbitrary and expansive use of drones has been growing over the last few weeks. The United Nations announced plans to investigate their impact on civilians, and in a Harvard Law School speech in October 2012, the UN Special Rapporteur warned that that some US strikes may actually constitute war crimes. The Council on Foreign Relations just released a report calling for the end to signature strikes – the particular bombings that target "patterns of behavior" instead of individuals. The report weighs the benefits of drones against drawbacks which include stimulating radicalism rather than subduing it.
An article in the New York Review of Books last year also noted a lesser known problem with drones: according to studies by the military, drone operators often end up suffering similar levels of trauma to those in the field. The deadly devices operate at distance but the technology that
enables them to be so accurate – seeing people up close – also makes the kills personal, which is disturbing of course when unarmed children end up the victims.
The drone questions have come to the fore as the Obama administration considers the unpleasant t options in Mali. A U.S. official told the Washington Post that "contingency plans for the use of armed drones were already in place and are being reevaluated."
This prompted Bob Naiman from Just Foreign Policy to properly point out that the authorization of force passed by Congress after the September 11, 2011 attacks is not applicable to Mali. The Obama Administration has not sought any far reaching authority for attacks, since it believes AQIM's goals are much more limited than, say, al Qaeda after 9/11. This also means that should the administration decide to use armed drones, it should expect to face a skeptical Republican-controlled House of Representatives reluctant to grant expansive war powers authority.
From the Gulf of Tonkin to the Gulf of Guinea (?)
Research by Peter Singer has also revealed that U.S. Air Force doctrine gives drones the rights of self-defense as if the soldiers operating them were physically there. This means that if an Unmanned Arial Vehicle (UAV) is fired upon, it can legally fire back. This gives us a possible pretext scenario for Mali, through which Congressional authorization becomes unnecessary because US troops – ie, robots – have been attacked. "Americans [need] to fully understand and comprehend the precedents, or the dangerous precedents, that they are creating," explained Pakistan's Foreign Affairs Minister, Hina Rabbani Khar, in New York last week during a speech condemning UAV's. He added that from the perspective of international responsibilities and the architecture of the international system, drones are "illegal" and his government is "absolutely not approving the strikes" in Pakistan.
Thirty-three grassroots organizations wrote President Obama a letter dated January 17 hoping to head off the possibility of armed drones in Africa, arguing that "current and future military operations will harm U.S. and African interests and communities." Drones would only make matters worse. And with "vast human rights abuses" in Mali and Nigeria, and civil liberties crackdowns in Ethiopia and Uganda, U.S. security assistance through AFRICOM or other means would undermine democratic movements on the ground.
It was only after the Manhattan Project succeeded in building the atomic bomb that its lead physicist, Robert Oppenheimer, came to consider the ethical and political consequences of his scientific accomplishment.  "The scientists knew that the gadget was going to force a redefinition of the whole notion of national sovereignty" wrote Kai Bird and Martin Sherwin in their stunning biography, American Prometheus, but the physicists had faith that President Franklin Roosevelt would use the technology to end war by trusting the United Nations with this new sovereignty.
At a time when the president is pursuing gun control at home, maybe it's time to also rethink arms control abroad.

January 28, 2013 ·

Dr. Carl ·

5 Comments


Tags: AFRICOM, drones, Mali · Posted in: .